Vanuatu Citizenship by Investment Program
Launched in 2017, Vanuatu citizenship by investment program also known as Vanuatu's Citizenship Development Support Program (DSP) is one of the fastest-growing citizenship programs in the world. Foreign investors can get their Vanuatu passport in one to two months. However, with the DSP, Vanuatu's citizenship is only honorary and he does not allow his holders to participate in any political life within the country, which means that these honorary citizens cannot vote or run office. Please note that citizens of Iran, Iraq, Syria, North Korea, and Yemen are not eligible for this program unless they have obtained permanent residency outside these countries and have lived abroad for more than 5 years.
Which Family Members Can Be Added in the Same Vanuatu Citizenship by Investment Application?
Spouse.

Children dependents under the age of 30.

Parents dependents above the age of 55.
Vanuatu Overview
The Republic of Vanuatu is a small but vibrant country, consisting of an 82-islands chain, located in the Indian Ocean.
Vanuatu Passport Benefits
Visa-free entry to 129 countries and territories, including any EU member state, and the United Kingdom.

The right to live in a peaceful, beautiful country.

Ability to include your family members in a single application.

Allows dual citizenship
Vanuatu citizenship by investment cost
Single applicant

US $130,000

Main applicant and spouse

US $150,000

A married couple and a child under the age of 18

US $165,000

In addition to the married couple, two children are under 18 years of age

US $180,000

Passport application fee (per person)

US $250

Citizenship Commission Application Fee (Each Application)

US $50

Certificate fee (per application)

US $100

Checks due (per request)

US $5,000

Application processing fee

US $15,000
Vanuatu Visa Free Countries
Over the past number of years, the Vanuatuan government has been successfully working on expanding its list of Visa-free countries.
How to Qualify for Vanuatu citizenship?
Must be at least 18 years old for the main applicant.

Keep a clean criminal record.

Proof of funds at least US$ 250,000.

Children dependents under the age of 30.

Parents dependents over the age of 55.
Book a Free Consultation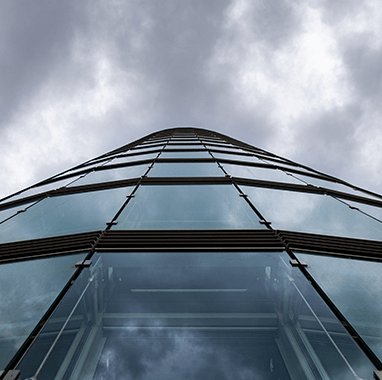 Book a Free Consultation with Our Expert Advisors Today!
Fill out the form and our Expert Advisor will reach out to you.
How to apply and get a Vanuatu Passport?
The process for Vanuatu citizenship by investment is very easy for an experienced consultant.

Our consultants will assist you through your investment process on each step to ensure that you obtain your Vantuatuan passport in the shortest possible time.

Documents, due diligence, and processing fees are submitted to the Vanuatu government for prior approval and appropriate relief provided.

Once approved in advance, the Level Immigration advisors begins applying for the applicant citizenship and reminds the individual to pay all other fees.

Finally, the citizenship application is approved, the applicant takes the Vanuatu Citizenship Oath and receives a Vanuatu passport.
Book a Free Consultation
Key Benefits Of Alternative Residency Or Citizenship